Save As SVG for Fusion 360
This invaluable tool will create an SVG file with configurable colors to identify perimeter, cutouts, insets and labels lines. Select the Fill Faces option to fill faces with their corresponing selected color.
The Save As SVG command is conveniently available in the context menu of a sketch object in the browser tree alongside the Save as DXF option provided by Fusion.
A full description of this product and how to use it can be found here.  Save As SVG Description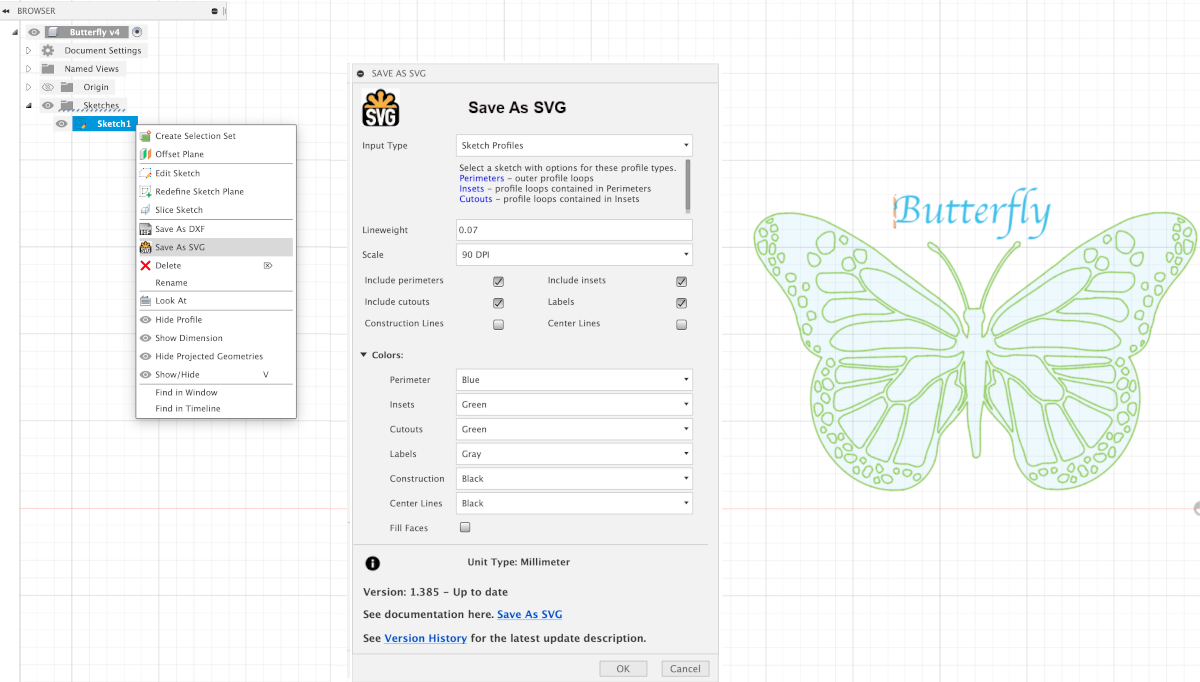 Select the button below for the desired OS to purchase and download this add-in from the Autodesk app store.
Purchase of a single-user copy associated with an autodesk user ID which is non transferable.  If you have any issues, trouble installing or questions contact support.