Save As SVG for Fusion 360
This invaluable tool will create an SVG file with configurable colors to identify perimeter, cutouts, insets and labels. The command is conveniently available in the context menu of a sketch object in the browser tree alongside the Save as DXF option provided by Fusion. See the full product description for complete information about what this product does and how to use it.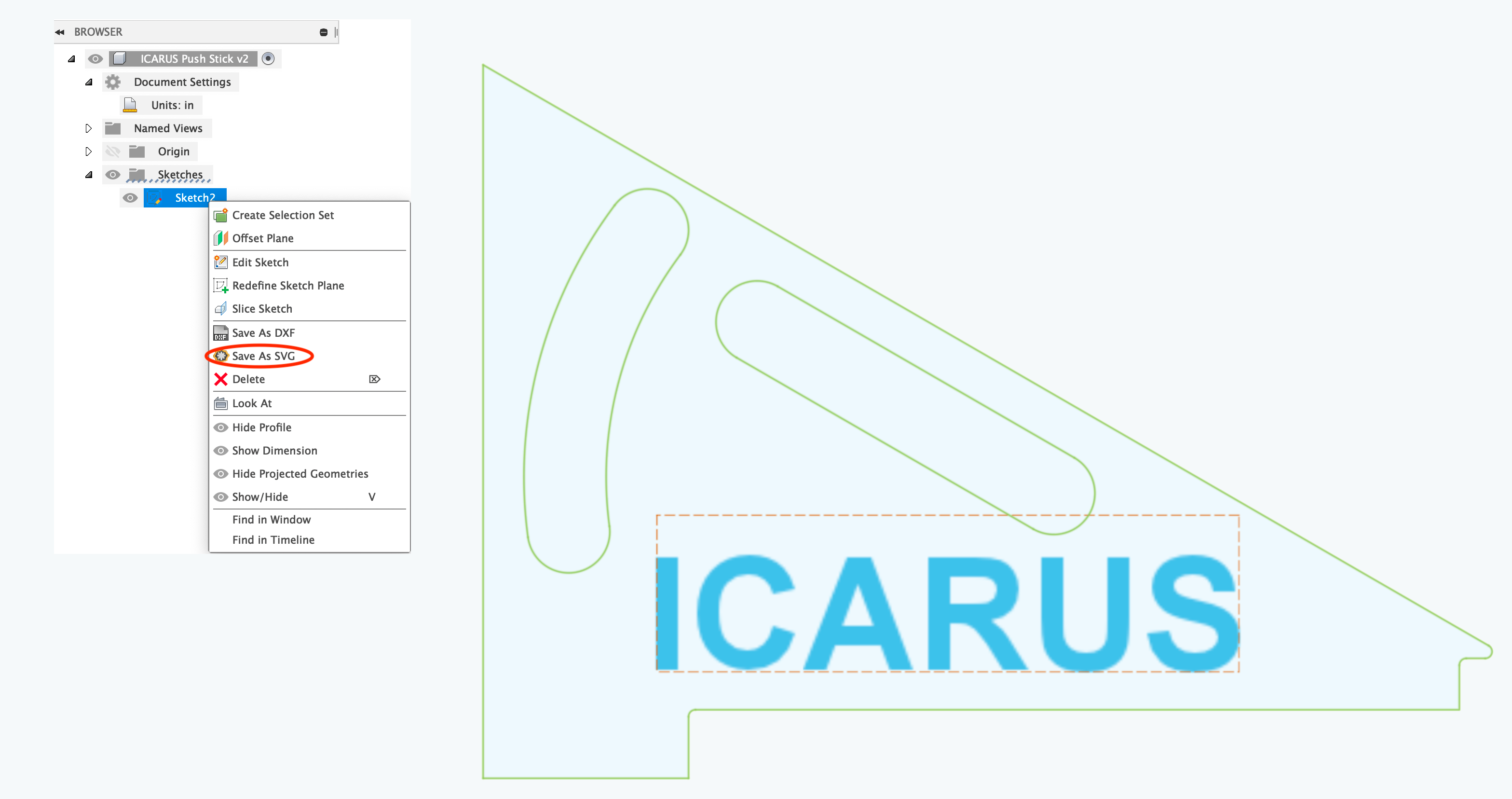 Select the button below for the desired OS to purchase and download this add-in from the Autodesk app store.
A purchase entitles one person for use with free updates for the remainder of 2020. When the app is run it will check and notify you when new versions become available. If you have any issues, trouble installing or questions contact support.