MapBoards for Fusion 360

Rating: (Reviews)
This invaluable tool arranges 3D model bodies on lumber with dimensions specified by the user. See the full product description for complete information about what this product does and how to use it.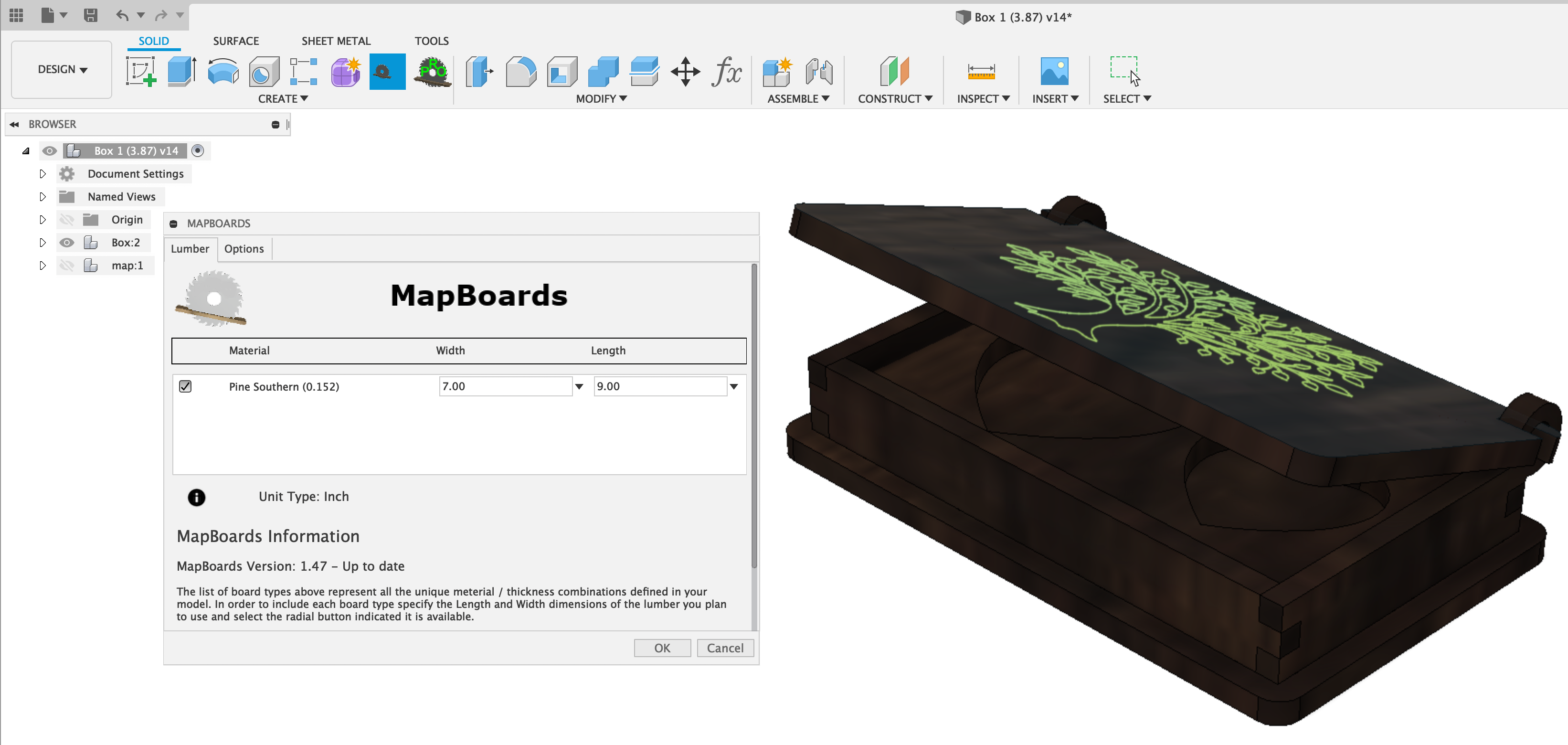 Select the button below for the desired OS to purchase and download this add-in from the Autodesk app store.
A purchase entitles one person for use with free updates for the remainder of 2020. When the app is run it will check and notify you when new versions become available. If you have any issues, trouble installing or questions contact support.